Ibi matsuri – Our Annual Festival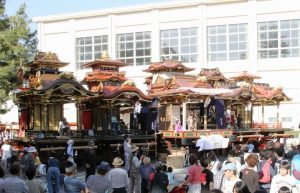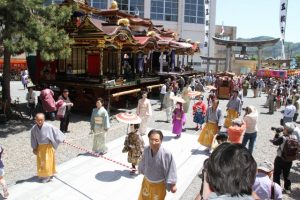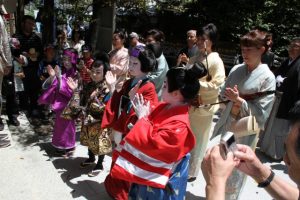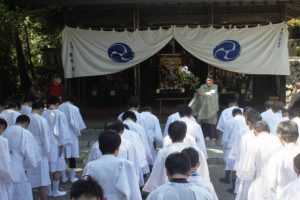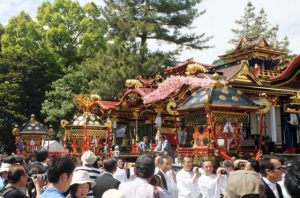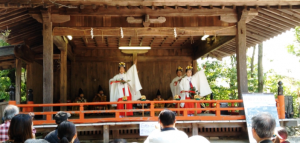 Our annual festival on May 4 & 5 is also called Ibi matsuri. It enjoys a history of over 300 years. Two of the features of this festival are the procession of the portable shrines throughout the town, and the performance of children's Kabuki on one of the five floats with a stage.
It will be held on a much reduced scale this year, from the perspective of preventing the spread of new coronavirus infections just as last year.
This year's Ibi Festival will not include Mikoshi (portable shrines) parade, children's Kabuki performance and shrine maidens' dance, and the annual ceremony will be held on a smaller scale on May 4.
You can see past events on the Ibimatsuri website. Please have a look. (Sorry, the text is only written in Jpanese, but you can enjoy many beautiful pictures)
Please jump to the Ibi matsuri Page for detail.
Ibi matsuri website