The area of about 1.32ha is covered largely with big trees.
The back of the main shrine building is at the foot of Mt. Banryu. In the ancient time, the main building was located at its hillside. It was relocated to this site around mid 1500s. The main building, the hall of worship, the shrine office, the stage, the portable shrine storage, the azekura (storage), and the minor shrines (Shinmei, Kasuga, Itsukushima and Sanrei Shrines) are arranged within its precincts.
The visitors can proceed the front approach across the bridge to the hall of worship, before visiting various shrines on the precincts.
Precinct Map
Arrangement of the buildings are shown with their names to give you a good idea of the precincts.
Click on the image to enlarge.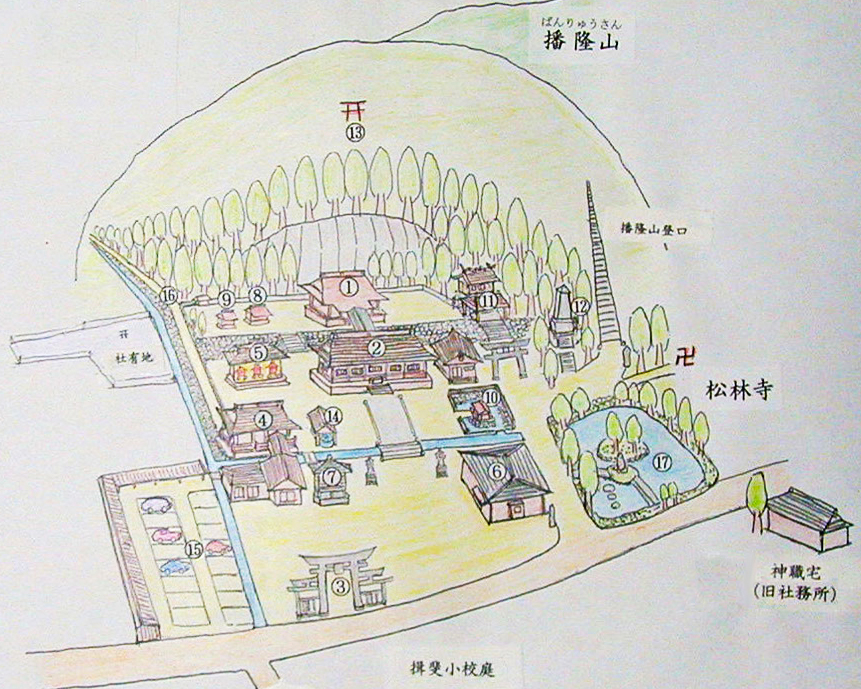 Main shrine building (Honden)
Hall of Worship (Haiden)
Torii Gate
Stage (Maiden)
Portable Shrine Storage (Mikoshi-gura)
Shrine Office (Shamusho)
Storage (Azekura)
Shinmei Shrine
Kasuga Shrine
Itsukushima Shrine
Sanrei Shrine
Memorial of the War Dead (Chukonhi)
Former main building site (Honden atochi)
Wash basin (Temizusha)
Parking lot
Back approach
Neighboring pond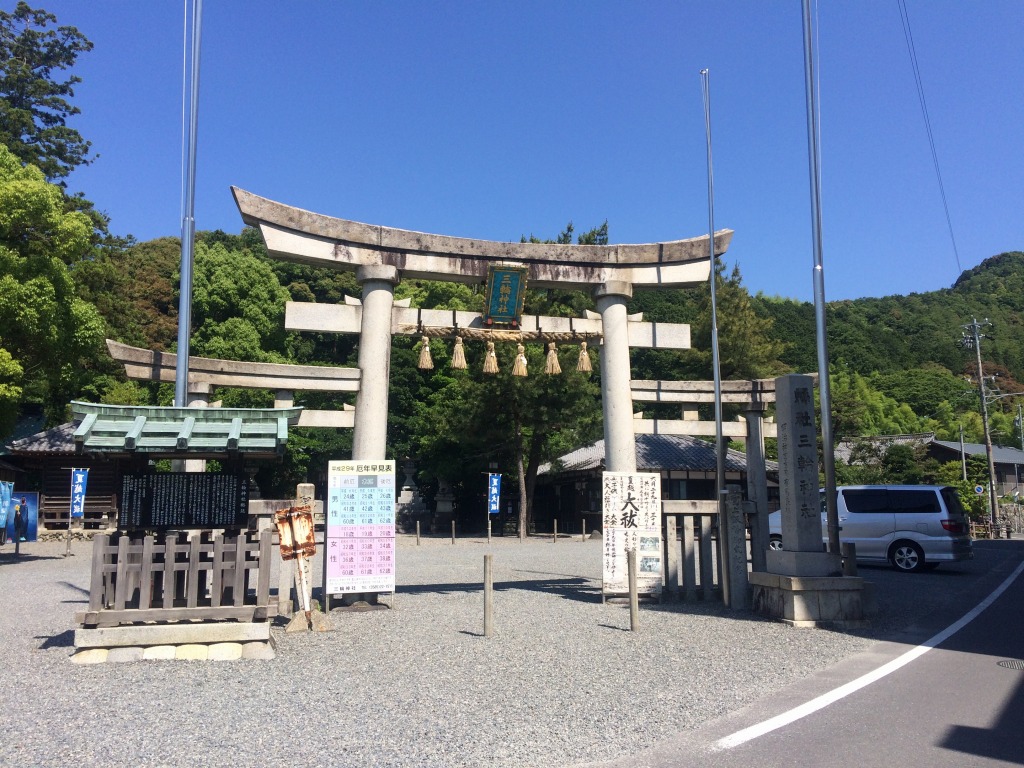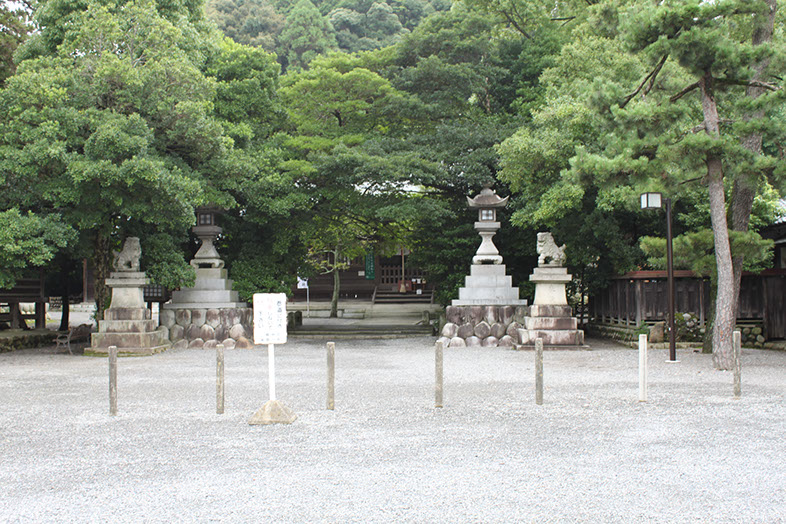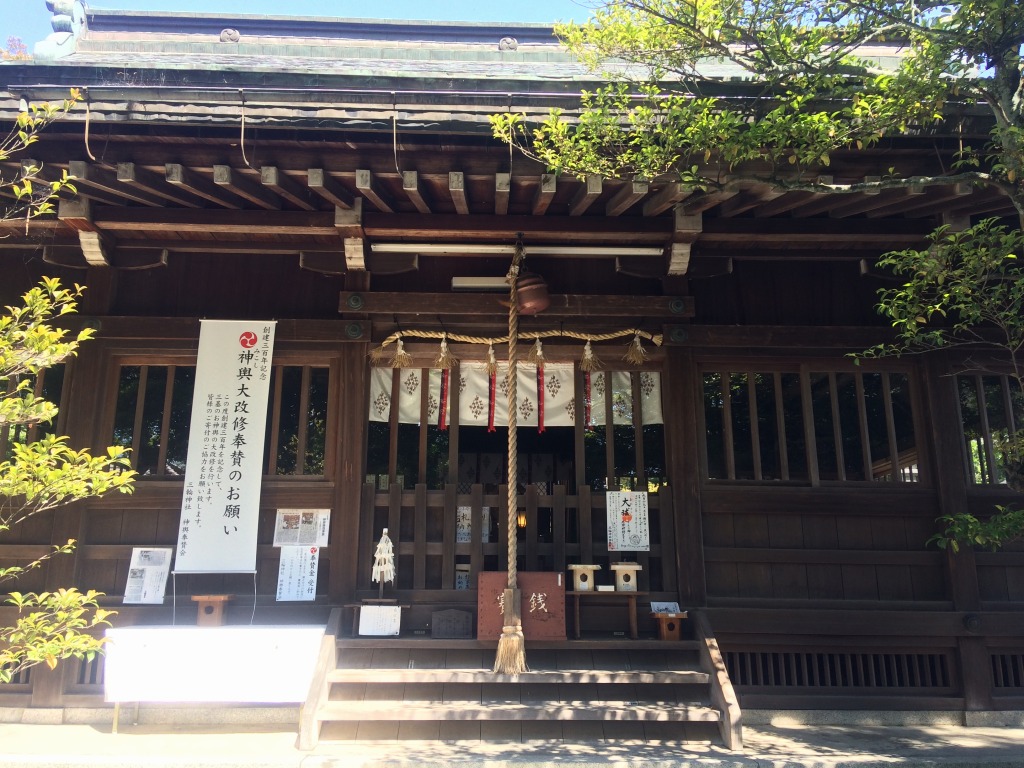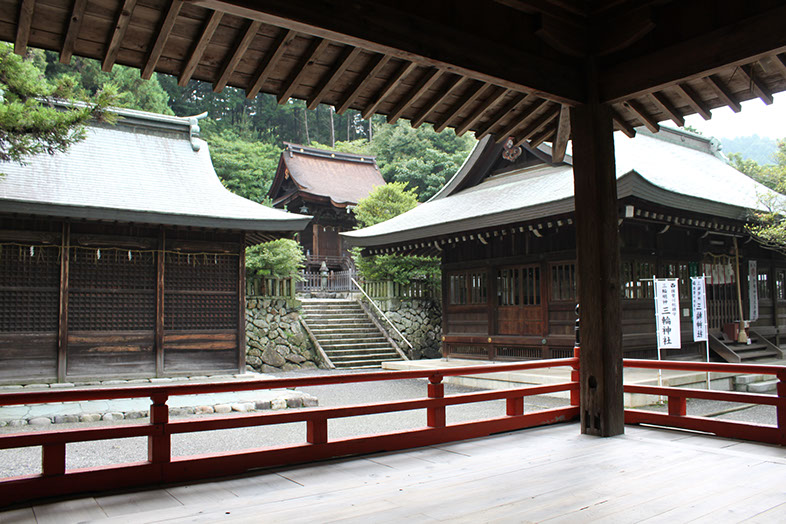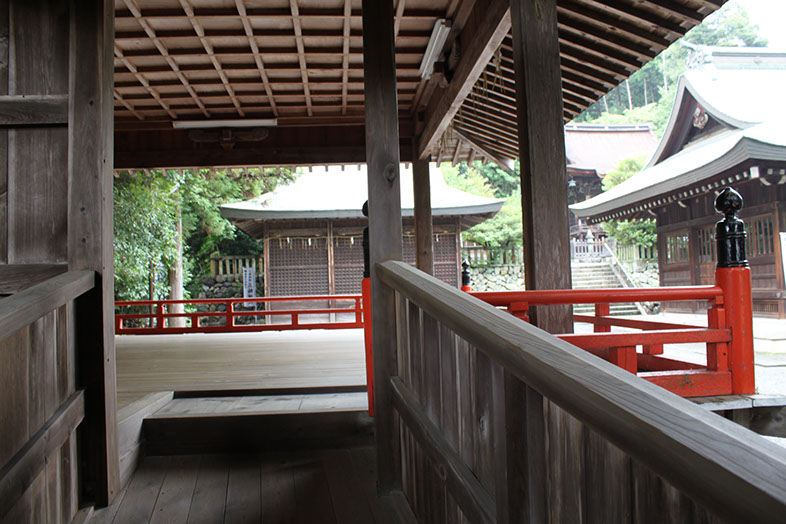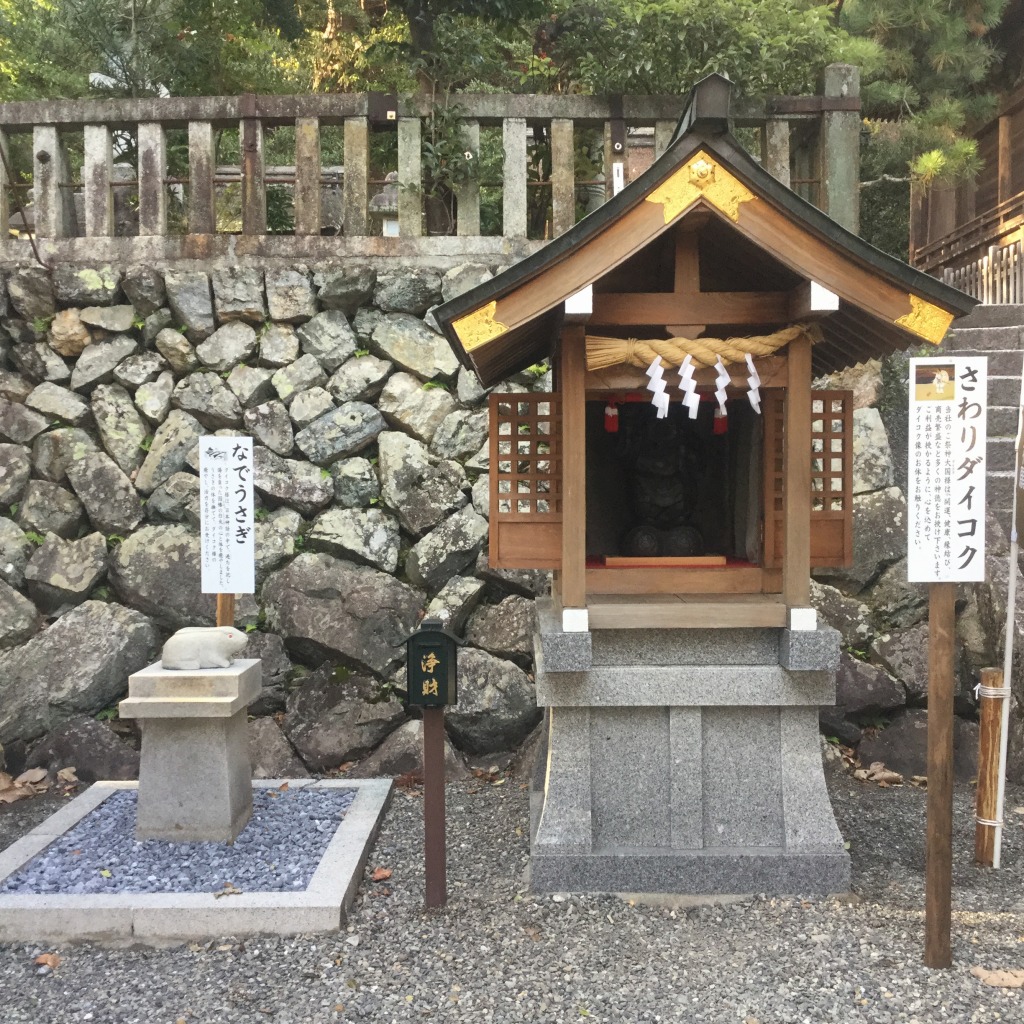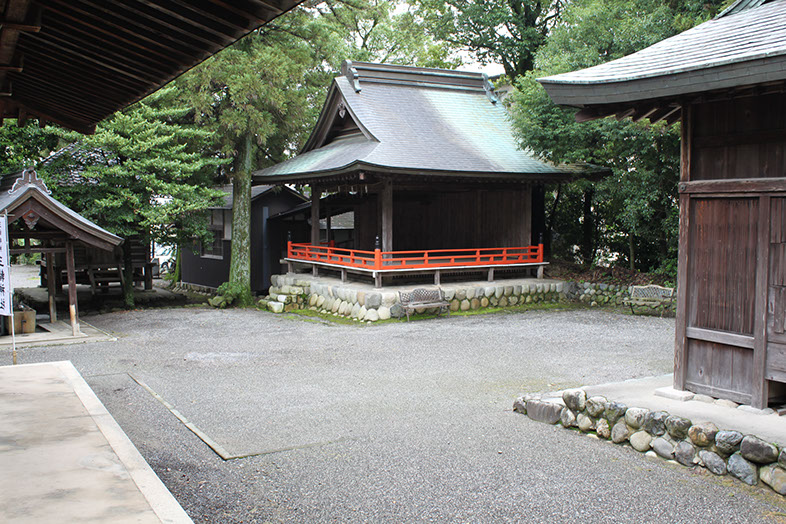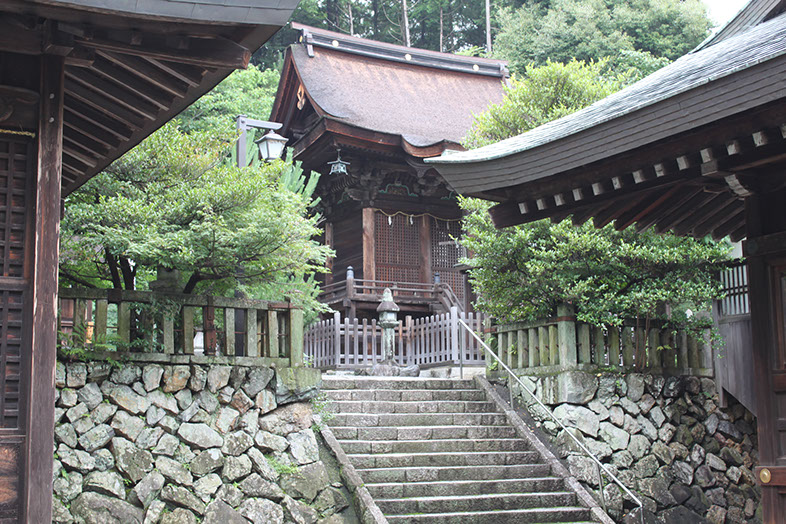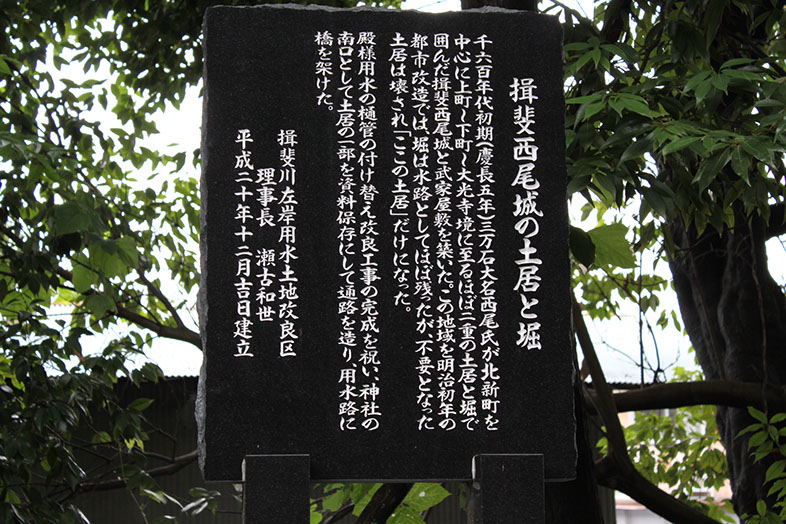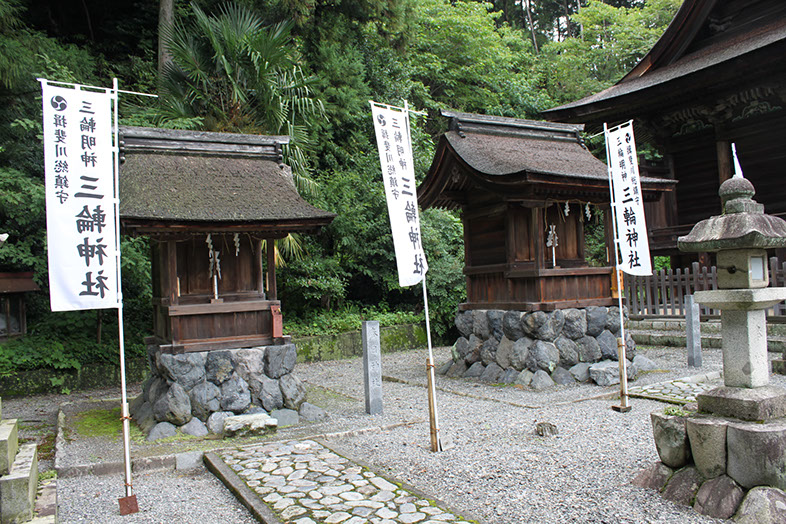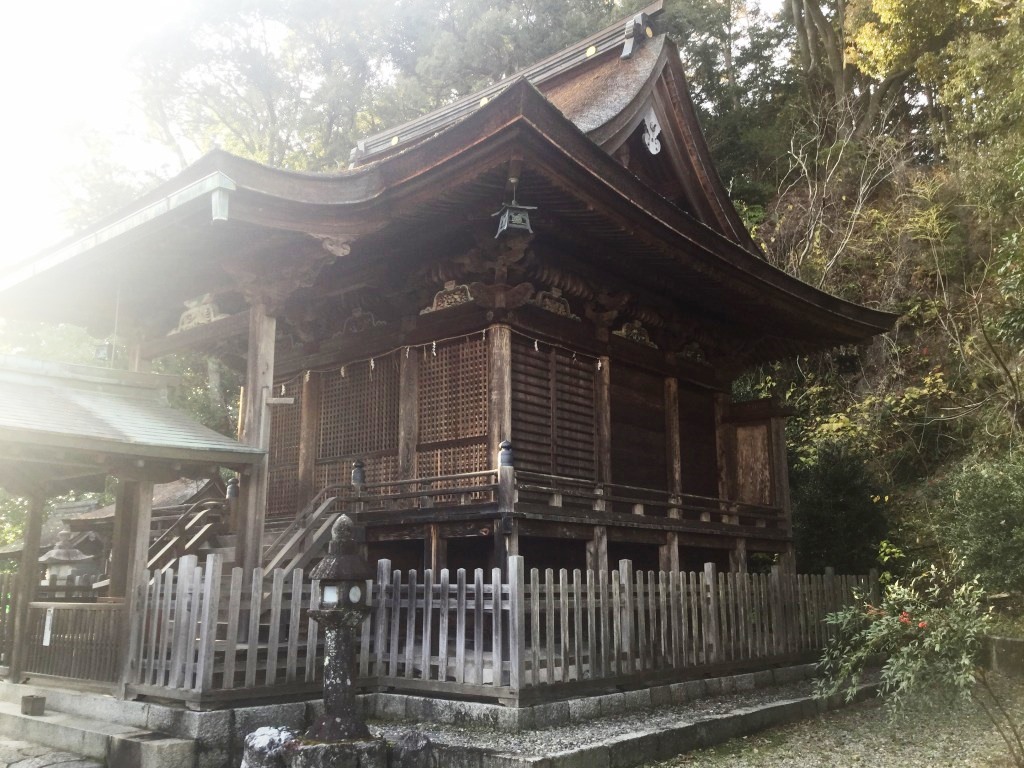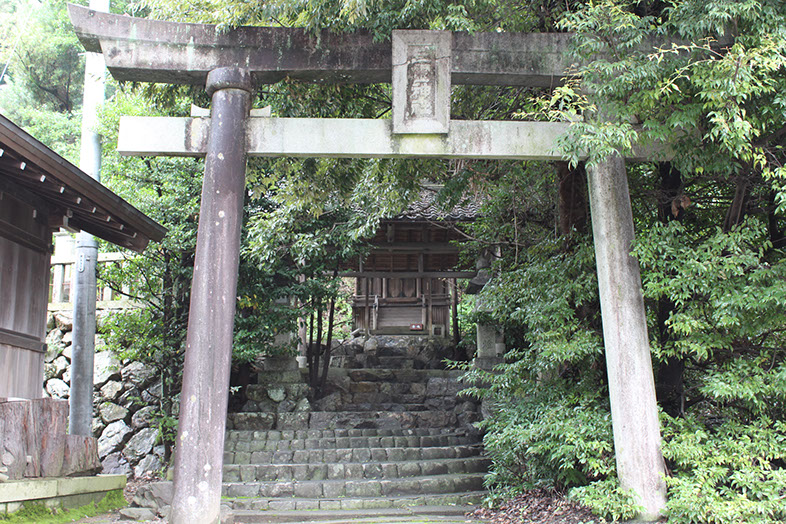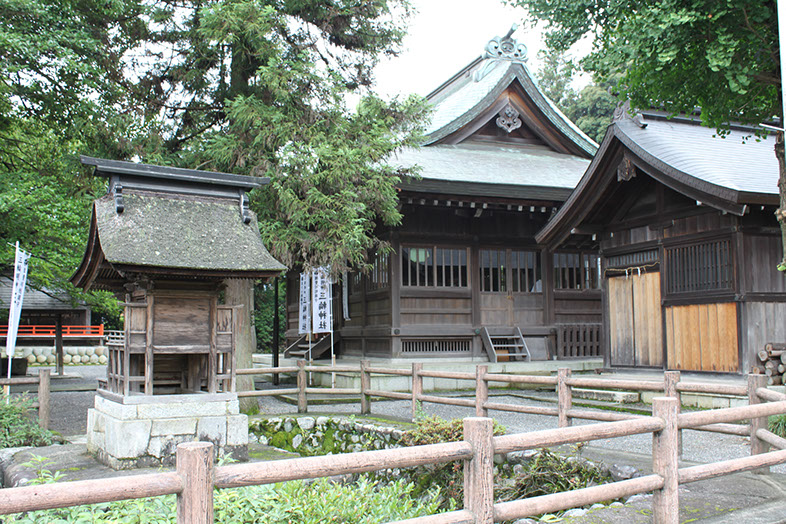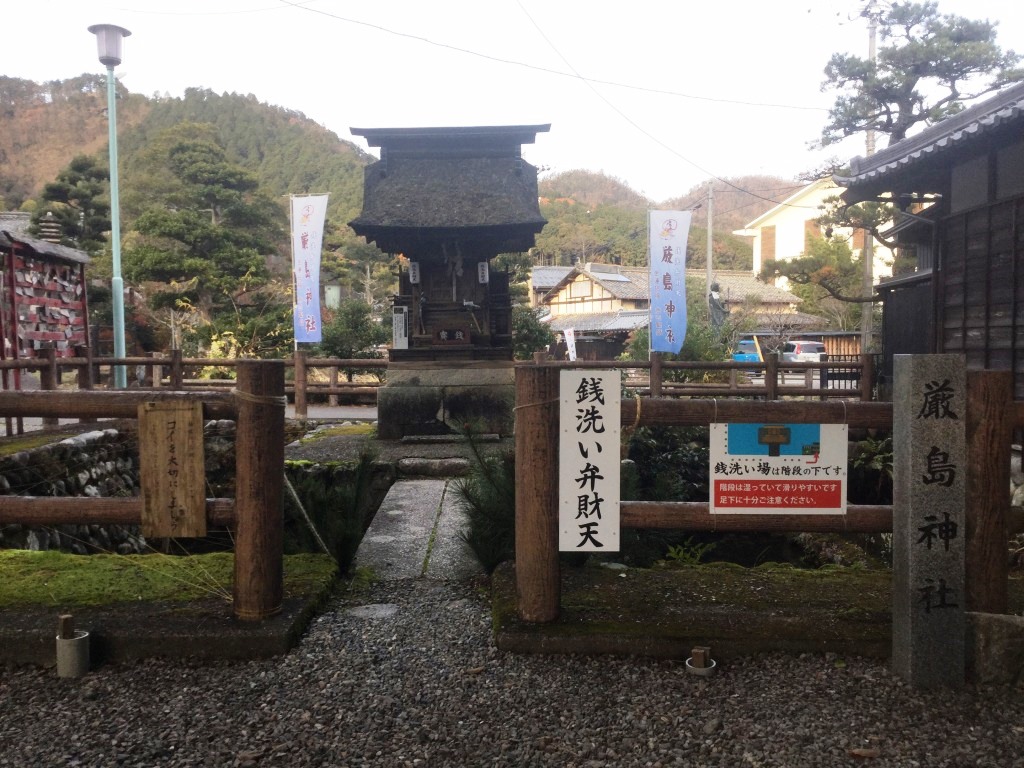 The hall of worship (haiden)