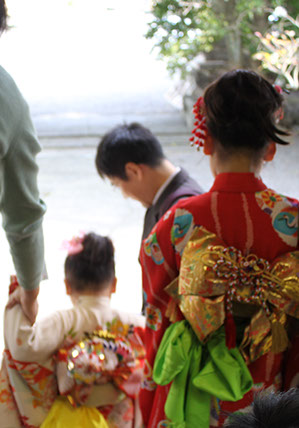 This ceremony is a traditional Japanese ceremony celebrating the growth of children and wishing for their continued good health.
Girls celebrate when they're three and seven years old, and boys celebrate at three and five years old.
At the shrine, the priest prays for each child's healthy growth.
After the ceremony, a amulet, a charm and chitoseame (long stick of red and white candies) and assorted sweets are given to children and a handmade accessory is presented to the children's mother.
For reservation or inquiry, contact the priests at:
email or +81-(0)585-22-1511